** NOTE: This is for travel team members only!
Before you can start completing these courses, you must have already had:
A parent/guardian created a SportsEngine account.
The children were added as Household members in SportsEngine.
Parent paid for a GEVA membership for each child.
Player accept the NJVBC assignment for the season.
Step 1: Login to parent's SportsEngine account
Log in, then click on the initials in the top right corner. Then, click on "My SportsEngine."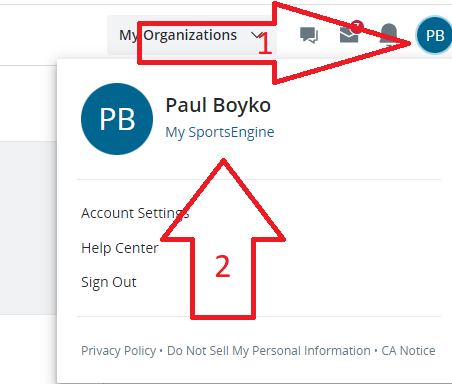 Step 2: Navigate to the Household page on the left side
Once you are there, click on the name of the child that will be taking the classes.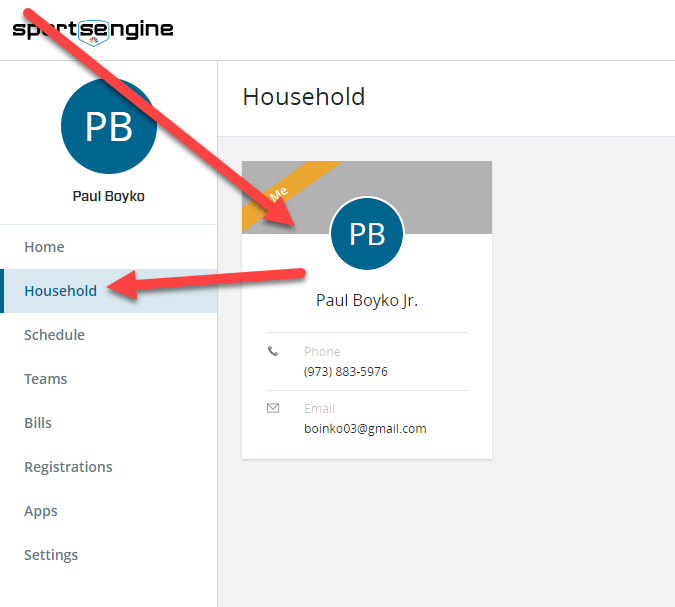 Step 3: Click on "View Details" under Garden Empire Volleyball
You can also click on "View Details" under USA Volleyball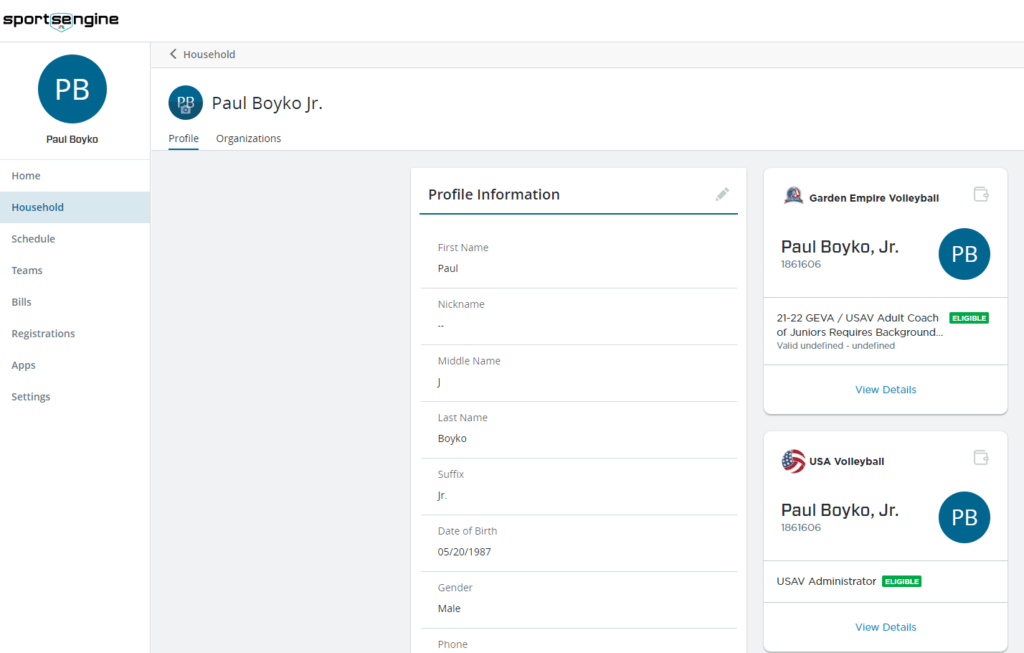 Step 4: Click on "USAV Academy" in the top right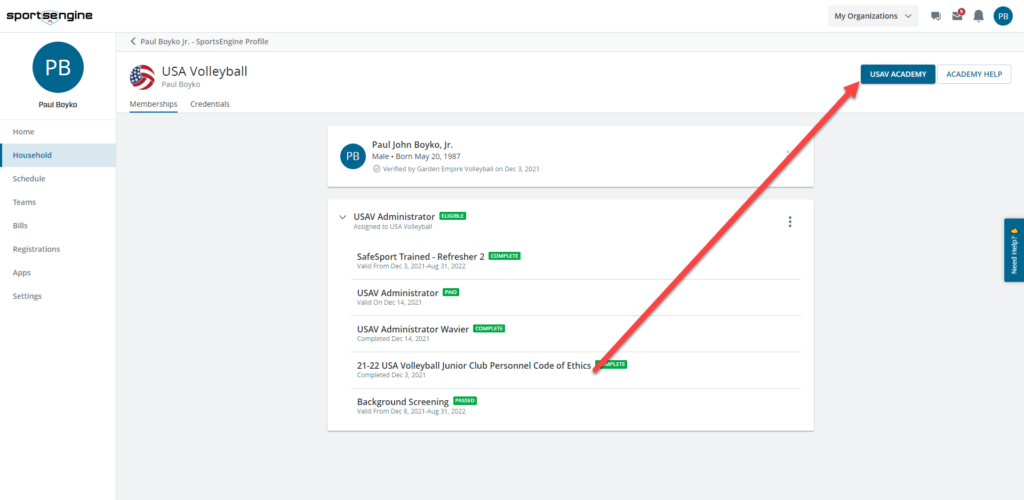 Step 5: Navigate to the Content Library page on the left side

Step 6: Your videos should come up
You will see five courses. 
DO NOT TAKE: GE22_101 Junior First Referee
The four courses you must take:
GE22_013 Junior Line Judge Tracker
GE22_015 USAV Junior Asst. Scorer / Libero Tracker
GE22_102 New and Renewing Junior Second Referee
GE22_103 New And Renewing Junior Scorer
Note: Two of the courses cannot be completed. That's because you will be graded by a referee at the tournaments. The course will say "This will be manually updated" when you are done with it.